Robert Gojević | founder | editor in chief | art director | design
Born in 1968 in Zagreb, a professional painter, graphic and web designer. Active photographer during last 5-6 years.
www.robertgojevic.com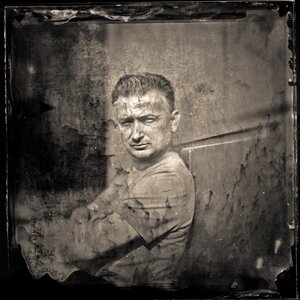 When you are a person that always needs to do something creative, and on top of that are a professional painter, photographer, graphic and web designer, you are on a daily basis dealing with thoughts and attempts to create something new and different. However, what you mostly 'produce' is bunch of unconnected work that don't co-exist, which are completely independent. In order to create a magazine, different from what you can find on the market, besides clear vision and creativity you must also posses ambition, be very organized and structured but also a bit crazy, especially if you are working on a non-profitable project. On the other side, creating a photography e-magazine without the burden of high financial costs, such as printing and distribution fees, means freedom and guarantees satisfaction as you can entirely devote yourself to authors and their artistic work. It was this unbelievable feeling of freedom that gave me inspiration and impulse to create a magazine that I would like to see on the market and immediately buy it. After 2 years working on Bulb magazine, I could feel how satisfaction grew with every new issue. But it is now, after first BLUR issue, when I can say that I believe I am on a good track, as it is always the most difficult to primarily satisfy myself.
Publishing and distribution of BLUR magazine
is supported by City of Zagreb and City Office for Education, Culture and Sports.